Security and Compliance
Connector.

With MailMeter Email Archiving Solution you can:

Reduce your Exchange data by 75% , eliminate PST's forever, provide detailed Data Analysis across your network & email data, with full drill-down reporting, and become legally compliant

Connector.

With FileArchiver you can:

Reduce backup times by 90%, Reduce the data on your file servers by up to 80%, Get insight into your file servers with analytical reporting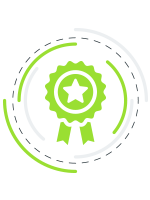 High Availability
Deliver nonstop business continuity and boost productivity. Innovative, easy to use switching and replication solutions will eliminate costly IT downtime. We have the most experienced professionals for implementing these solutions. Rocket iCluster is an HA/DR solution for business applications operating on IBM, enabling continuous access through monitoring, notifying, and self-correcting replication issues.
System Management and Monitoring
Accelerate the performance of your most important IT and information assets while significantly reducing labour, complexity and daily administration. Get more out of the systems that keep your business moving forward System Monitoring is a fully graphical, networked, real-time performance management tool.
All critical areas of performance can be automatically and centrally monitored as well as providing easy-to-use historical summaries, disk analysis reports and user-based performance statistics. Message monitor, is a centralized solution for IBM i message management, providing complete automation and compliance. Eliminating the need for manual monitoring with extensive filtering, answering, and escalating of messages via email or SMS.
Simplify Your Daily Monitoring with a User-Friendly Network Mapping Tool InterMapper is an industrial-strength network monitoring, mapping, and alerting tool that helps network administrators manage and maintain healthy IT environments. The network monitoring capabilities InterMapper provides give you a real-time view of your network, which allows you to manage hardware, software, and bandwidth requirements in order to maximize uptime with minimal resources.
Not only is InterMapper a world-class network mapping and monitoring tool, but it also offers cross-platform functionality on Windows, Mac, and Linux to give you the flexibility you need in today's diverse business environments. Map and monitor across your network like never before with InterMapper- the premier network mapping software.
Application Lifecycle Management
Application Lifecycle Management (ALM) products help simplify software development. No matter how complex and guarantee that your IT requests, projects, changes, and releases are consistently viewed, tracked, and managed across your entire IT organisation​ – including service desk, application development including build and release of packages, and network operations. It will give you ultimate management of all IT-related issues, assets, applications, and processes. What's more, because the automated workflow processes are repeatedly captured and recorded, you are guaranteed to get the detailed reports needed to easily achieve IT compliance.
Analytics
Cognos software
Cognos software enables organizations to become top-performing and analytics-driven entities. From business intelligence to financial performance and strategy management, Cognos software is designed to help everyone in an organization make the decisions that achieve better business outcomes now and in the future. Flexible deployment options, either on cloud or on premises, enables you to easily scale your analytics to meet changing business needs.
IBM Power Systems offer an open innovation platform for organizations of all sizes. They provide solutions to transform big data and analytics, cloud and mobile into competitive advantage, in ways never before possible – waitlessly.
Linux on Power lets you scale out and scale up to lead in the waitless world
Supported on every Power Systems server made, Linux on Power Systems is the only Linux infrastructure that offers both scale-out and scale-up choices that align to your needs and meet the pressing demands of the waitless world. Optimize your infrastructure for emerging business challenges with industry standard Red Hat, SUSE and Ubuntu Linux distributions.

IBM storage solutions enable the data infrastructure needed to efficiently capture, deliver, manage and protect data with superior performance and economics. Optimising data storage with IBM allows your business to access the right data at the right time, providing the data foundation to propel your organisation​ into the cognitive era with confidence
Mobile and Web Application Development
Using aXes, you can transform your 5250 applications into GUI browser-based applications – without changing any lines of your source code. aXes will enable your 5250 applications to work securely and efficiently from browser-based devices.
When your 5250 application has been deployed in a browser using aXes, you will use the aXes eXtensions toolkit to take the design and layout of your screens to the next level of user interface modernization – rich internet applications.
From current and new applications running on your IBM i, we can deliver your business information and data direct to smartphones and mobile devices using existing RPG, COBOL and CL development skills

LANSA's software suite contains four flagship products, and a set of ancillary products, that can be deployed individually to solve specific requirements or woven into an entire infrastructure. Think of each product as a building block that is not only optimized for a specific task but that is also a big step forward in deploying a new platform.
The four products are:
Visual Lansa
Lansa Ramp
Lansa Integrator
Lansa Composer
Click here for more information on these products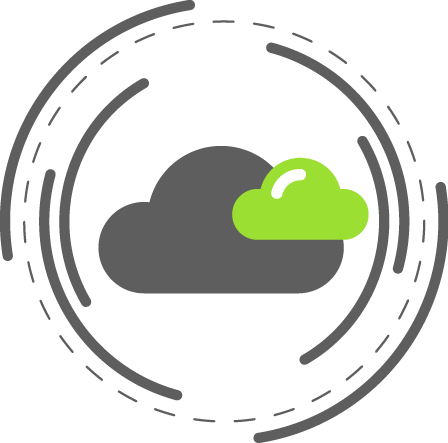 Cloud
Private, Hybrid and Public
Cloud computing comes in three forms: public clouds, private clouds, and hybrids clouds. Depending on the type of data you're working with, you'll want to compare public, private, and hybrid clouds in terms of the different levels of security and management required.
A public cloud is basically the internet. Service providers use the internet to make resources, such as applications (also known as Software-as-a-service) and storage, available to the general public, or on a 'public cloud. Examples of public clouds include Amazon Elastic Compute Cloud (EC2), IBM's Blue Cloud, Sun Cloud, Google AppEngine and Windows Azure Services Platform.
For users, these types of clouds will provide the best economies of scale, are inexpensive to set-up because hardware, application and bandwidth costs are covered by the provider. It's a pay-per-usage model and the only costs incurred are based on the capacity that is used.
There are some limitations, however; the public cloud may not be the right fit for every organization. The model can limit configuration, security, and SLA specificity, making it less-than-ideal for services using sensitive data that is subject to compliancy regulations.

Private clouds are data center architectures owned by a single company that provides flexibility, scalability, provisioning, automation and monitoring. The goal of a private cloud is not sell "as-a-service" offerings to external customers but instead to gain the benefits of cloud architecture without giving up the control of maintaining your own data center.
Private clouds can be expensive with typically modest economies of scale. This is usually not an option for the average Small-to-Medium sized business and is most typically put to use by large enterprises. Private clouds are driven by concerns around security and compliance, and keeping assets within the firewall.

By using a Hybrid approach, companies can maintain control of an internally managed private cloud while relying on the public cloud as needed. For instance, during peak periods individual applications, or portions of applications can be migrated to the Public Cloud. This will also be beneficial during predictable outages: hurricane warnings, scheduled maintenance windows, rolling brown/blackouts.
The ability to maintain an off-premise disaster recovery site for most organizations is impossible due to cost. While there are lower cost solutions and alternatives the lower down the spectrum an organization gets, the capability to recover data quickly reduces. Cloud based Disaster Recovery (DR)/Business Continuity (BC) services allow organizations to contract failover out to a Managed Services Provider that maintains multi-tenant infrastructure for DR/BC, and specializes in getting business back online quickly.